A Program Specifically Designed For Seniors In Oakleigh!!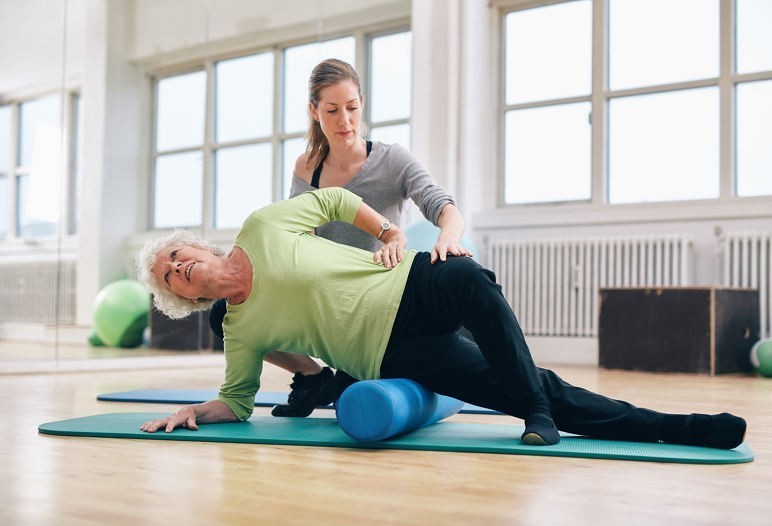 From specifically designed exercises to our experienced staff, the Challenge Fitness Centre Senior Fitness classes are designed to help seniors and older adults maintain their cardiovascular health, strength and flexibility.
Today's seniors are living longer than ever before, but with long life comes an increased chance of injury or diseases that affect the body and mind. The Challenge Fitness Centre Senior Fitness program is designed to help Seniors live comfortably year after year in a safe, effective and enjoyable environment.
Lose weight, increase your energy and improve your overall well-being. All of this is possible with the Senior Fitness classes at Challenge Fitness Centre. Whether you're an experienced gym member or a newcomer, we welcome you to enjoy the benefits of the Senior Fitness program in Oakleigh. This specifically designed class includes:
The threat of falling can be minimized through training which includes flexibility, stability, balance, strength and education.
Functional Strength Training
The dedicated Challenge Fitness Centre staff has a goal of helping seniors get through life without pain and without injury. With Functional Strength Training, Seniors will use the muscles they use in everyday movements to increase strength and reduce the threat of injury.
Our Balance Training is a key component in all of our exercises. From Getting up and down stair, to walking from room to room, Balance is an important factor in Fitness, especially for Seniors. Balance will improve everyday life and allow Seniors to do everyday tasks with minimum risk.
IT'S NEVER TOO LATE. GET STARTED NOW!
Fill out the short form on the side of this page to get all the information you need to take full advantage of what the Senior Fitness program at Challenge Fitness Centre can do for you!